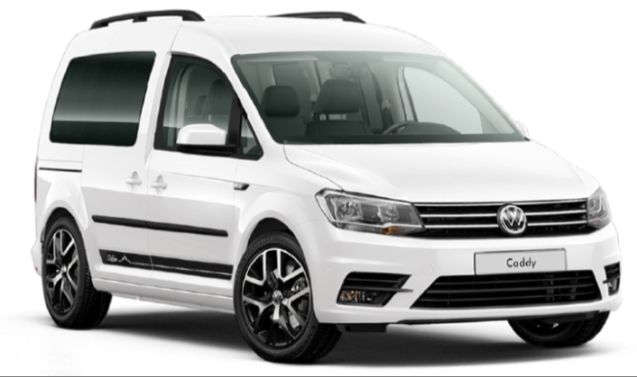 Group IHMR: Campervan - Manual
VW Caddy Campervan or similar
Our VW Caddy Campervan is the perfect vehicle to travel around Iceland. Our mini camper can sleep 2 plus luggage. It comes fully equipped with a comfortable double bed, stove, fridge and sink with running water. So no need to book a hotel, guesthouse or hostel throughout your holiday in Iceland!
Our VW Caddy Campervan has a very low fuel consumption (6,2 L/100 – 38 MPG US) so you cannot find a smarter car to travel all around our adventure island.
Our camper van is perfect for couples, families or sharing with mates… Enjoy the benefits of camping in comfort, for less!
Vehicle Details
VW Caddy Campervan or similar
Fuel consumption average 6.2 L/100 - 38 MPG (U.S.) (combined driving)
Easy to drive
Radio, CD
Systematically maintained
Campervan Details and Equipment
Seats 2 people
Sleeps 2 people (inside)
Sponge mattress (Size 115 x 190 cm)
Sheet for the mattress
Curtains
Stove with 1x full gas cartridge included
5x full gas cartridge, each opened cost 7 EUR
Lighter
Sink/washing up bowl
Pumped water (cold)
13 ltr fresh water tank
WAECO compressor cool box, 31 ltr
Various storage drawers
Plates & bowls
Glasses
Knives, forks & spoons
Bottle & can opener
Mixing bowl
Saucepan & frying pan
Cooking utensils
Chopping board
Tea towel
Dishwashing brush and soap
Included
Unlimited mileage
Third Party Liability Insurance (TPL)
Collision Damage Waiver (CDW)
Radio/CD
Summer/Winter Tires